<![if !vml]>

<![endif]>
THE LAST SHIP OF SALVATION
The mode of worship and tenet of Celestial Church Of Christ is spiritually inclined and Divinely inspirational. The name of the church speaks for itself. Celestial Church Of Christ: A Holy Church descended from heaven above for the salvation of mankind.
The ways of worship, the hymnals and prayer style is not inculcated by human understanding. Rather it is through Divine inspiration from God.
Being a member of the last ship of salvation is a great privilege because the covenant instructed by God in his word "Touch not my anointed and Do my prophet No harm" 1st Chronicles 16:22, is being accomplished in the Life of every member.
That is why the Glory of God radiates around the true Celestians.
PRAYER STYLE:
JEHOVAH: God the Father, the creator of heaven and earth. Exodus 6:2-3; Psalm 83:18; Isaiah 12:2.
JESUS CHRIST: The author and finishers of our faith. At the name of Jesus Christ every knee shall bow and every tongue shall confess that Jesus is Lord. Hebrew 12:2; Romans 14:9-11.
HOLY MICHAEL: The archangel that fought and prevailed over the devil. The reason he was included in our prayer is to fight against the devil par-adventure he shows his ugly head during prayer. Daniel 10:10-14; Daniel 12:1; Jude 1:9; Revelation 12:7-10.
WORSHIP
Other Links: Prayer days, important dates and Feast of CCC
The below songs were given to us spiritually from a Prophet the songs for PROCESSIONAL / RECESSIONAL HYMN, LIGHTENING OF THE CANDLE HYMN AND HYMN WHILE KNEELING. This Hymns are ANGELIC HYMNS that is been used when worshiping in Heavenly.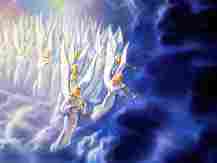 1. Processional / Recessional Hymn:

Jerih Moh Yamah
Jerih Moh Yamah (2ce.
The Host Of Angels full Of Joy In Heaven
The Host Of Angels (2ce.
They Are Praising God With Joyful Songs In Heaven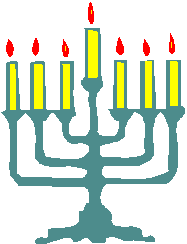 2. Hymn For Lighting The Candles On The Altar:
Yah rah Sa Rah, Yah rah Samatah
Yah rah Sa Rah, Yah rah Samatah
Kindle the light, Divine from Heaven above
Kindle the light, Divine from Heaven above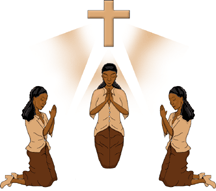 3. Hymn While Kneeling:
Yah raman, Ih Yah raman
Yah Ramah Yah Rah Yah Ramah
O come unto the Lord
O come unto the Lord
JOYFUL NOISE

The word of God says we should make a joyful noise unto the Lord, which is found in Psalm 66:1, Psalm 81:1 and Psalm 95:2.

In Celestial Church Of Christ the joyful noise we always render to glorify and honor God for His mercy and compassion are listed below:

HALLELUYAH -(Alleluia)- Song of the heavenly host Rev 19:1-6
HOSANNA – Acclamation or ascription of praise to God; Mathew 21:9-15; Mark 11:9; John 12:13.

EBENEZER –This is how the Lord had helped us 1st Samuel 7:12.
NEW CONVERT
Hymn: Jesus calls all sinners come!!! etc
Male elder in the church renders a bucket of water for sanctification with a candlestick and prayer.
Afterwards he/she prayed with a candlestick for heart desires and then kneel down before a prophet/prophetess that is in trance for revelation, that alone give the new convert assurance of the future. Elders in the church perform all the designated spiritual works to the convert.
There are no pre-conditions for admitting any willing person into the membership of the Church. However, some steps need to be taken to ensure a clean break between old and new system of life. Our Lord Jesus Christ to Nicodemus in John3:3-5 "No one can enter the kingdom of God unless he is born of water and spirit.
There three vital steps: Sanctification, Baptism and Anointment (consecration):
SANCTIFICATION:
(i) Sanctification: Is the first rite a prospective member of the Church should undergo. This sanctification falls into three categories. The first is for a new member to remove his or her filth and stain of darkness in consonance with the words of God in Ezekiel 36:25-30, 11:17-20, Exodus 19:10 20 and Lev. 10:3. As Adam was driven out of Eden because of sin, there was also the restoration of the second Adam through sanctification into New Jerusalem in Christ Jesus. Hence the hymn given to Celestial Church Of Christ, a hymn of invitation to a rebirth; -English version "Jesus calls all sinners come….etc" -Yoruba version "Jesu l'onpe o tantan ma bo elese wa....etc". After the sanctification the new member is numbered among the children of promise in the new faith in Christ Jesus. Materials used for sanctification are word of extortation, water and fire. In this first case the following are needed: water, sponge, soap and stick of candle which when lit is symbolic of the spirit of God like tongue of fire which descended on the first apostles to sanctify them on the day of Pentecost Act 2:1-4.
Following immediately the sanctification of a member is the sanctification of the person's place of abode. A clean man remains clean if he resides in a clean environment.
A sanctified man in a filthy environment is unclean since man is a product of his environment. Act 19:18-19 supports the essence of ridding a house of all acts that are not related to the spirit of whenever one starts a new life in Christ Jesus.
(ii) Purification: The second category of sanctification practiced in Celestial Church Of Christ is the purification exercise that a woman undergoes after her monthly period and after given birth. This is very important and God does not take this lightly; Lev. 12; Lev. 15:16-30. Many people discountenance but Christ established it beyond reasonable doubt; Mark 5:25-34. The weight of the impurity and healing was so much felt by Jesus Christ that he could not resist asking who touched him. The Apostles also warned the Antioch convert to steer clear of "blood"; Acts 15:29
(iii) Consecration (Anointment) The third category of sanctification is consecration into priesthood (Shepherd) as it is explained in Exodus 40:12-15; John 10:11-16.
SHEPHERD: Ordained, Consecrated and Anointed Clergymen in Celestial Church Of Christ are called SHEPHERD. This is not a fantasy or mere sheep herdsman as a layman may describe it. Rather, the name was instructed and directed by God through his prophet.

God himself was addressed as the Shepherd of Israel in Genesis 49:24, Psalm 23:1, Psalm 80:1 and Jesus Christ proudly called his-self the Good Shepherd in John 10:11-17, Hebrew 13:20, 1st Peter 2:25.

How much more the Celestial Clergy the church that was created by God for the salvation of mankind.

If we are conversant enough, Celestial Church Of Christ is the only denomination that calls its clergy Shepherd.

Note: All materials used for spiritual works are divinely oriented and biblical backed.
WORSHIP AND CEREMONY
The format of worship and ceremony performed in this church is unique and incomparable with other denomination sect, because every step of worship and ceremony is significant, inspirational and divinely directed by God, through his anointed prophet/prophetess.
Worship is given a prime place in the doctrine of Celestial Church Of Christ. "Then the Lord said unto Moses, go in unto Pharaoh and tell him, thus say the Lord of the Hebrews, let my people go, that they may serve and worship me." Exodus 9:1.
It is important to note that what God primarily demands from his people and from generation to generation is "serve and worship the Lord thy God with all thy heart, with all thy might." And ye shall serve the Lord your God, and he shall bless thy bread etc. Exodus 23:25. The service or worship of God is a strong deciding factor to show who belongs to him and who do not Malachi 3:14-18. The prime of place given worship in Celestial Church of Christ is reflected both in its frequency, mode and intensity.
As rightly mentioned all the Days of worship has its own significant which should be taken seriously because individual angels of God has functions and assignment to carry out on the designated days of worship and ceremony.
It is right to say that we observe the three-hourly time of prayer: -6:00am, 9:00am, 12:00 noon, 3:00pm, 12:00 midnight (Psalm 119:164).
Sunday: 10:00am -Lord's Day Devotional Service.
Monday: Bible Class between 6:00pm-8: 00pm. Note: Time and day of Bible class is flexible per each individual Parishes.
Tuesday: Spiritual Warfare; where by people comes around to perform or participate in spiritual prayer.
Wednesday: 9:00am -Service For The Seekers: This Devotional Special Service for barren women and Those looking for God's favor is unique. All participants would have one candle, one bottle of water, three different types of fruits like papaw, orange, mango banana, coconut etc. After short service they are placed before the Lord with fruits, bottle of water and lit candle placed a little distance from the head and covered with Altar cloth and sanctified water is sprinkled on them, when each one of them wakes up, they takes and eats one type of fruit and the bottle of water.
Wednesday: Mercy Day Devotional Service 6:00pm.
Thursday: 12:00 midnight -New Moon Service; Every first Thursday of the month is the service where by we commit the whole month into the hands of God because he is the author and finishers of all thing this is observed at 12:00 Midnight.
Ezekiel 46:1-6; The new moon is as important as the Sunday worship. It is a service that is loaded with meaningful action of reverence and adoration. The Shepherd and the whole flock in unison lift up their hand (acknowledging the sovereignty of God), then bow down, and finally kneel down with face to the ground, the forehead touching the ground, Nehemiah 8:6. The worship is conducted in absolute lowliness before God. There is no sitting on chairs or benches. There is intense use of incense and perfumes. And at other services, our act of worship is in kneeling with face to the ground with our foreheads. Then the bell tolls three times and we chorus in unison, "Holy, Holy, Holy Is The Lord God Of Host" Isaiah 6:3; Rev.4: 8.
Friday: -12 Noon to 3 00pm -Special Service For Prophets, Dreamers and Those Seeking The Power Of The Holy Spirit. For the Lord to renew their spiritual strength and power. Participants would have one candle and a bottle of water. After the service, they are placed before the Lord and covered with Altar cloth. They drink their water when they wake up.
Friday: 3 00 pm -Spiritual Prenatal Clinic For Pregnant Woman. This Service is for pregnant women, those seeking for fruit of the womb from God and for safe delivery. Participants would have one candle and a bottle of water. After service and prayer for safe delivery, they are placed before the Lord and covered with Altar cloth. They drink their water when they wake up.
Friday: 6 p.m. Power Day Devotional Service.
BAPTISM:
A prospective member may be presented for the rite of baptism only after he has participated in the worship and adhered to the rules of the Church for 12 months; Acts 11:26. That length of time is for the person to examine the doctrine and mode of worship thoroughly before taking the plunge. Baptism therefore is the first rite performed to admit formally, a worshiper into full membership of the Church after which such a member becomes spiritually equipped and elevated to partake of holy communion and join other members of the Church in spiritual prayers according to the prompting of the Holy Spirit. Baptism in Celestial Church Of Christ follows the immersion pattern Christ himself underwent in Jordan through the hand of John the Baptist; Matt 3:13-17.
This is ordained and instructed by God. The shepherd conducts a short service at the flowing stream or seaside. It is done by immersion.
NAMING CEREMONY: It is compulsory to name a child on the 8th day; Luke 2:21-39. We just don't give our children the name we want, but through the grace and mercy of God the name is divinely instructed by God through the prophets / prophetesses that carry the child before the altar of God:
The parent will bring salt, honey, and sugar with 7 different kinds of fruits and of course 7 candlesticks that will be erected inside white bowl filled with water for the Baby. A special service will be conducted.
MARRIAGE CEREMONY: God inspirationally orients the ways and manner this is conducted through the prophets/prophetesses. A special service will be conducted.
BURIAL CEREMONY: Corpse is not allowed in the church because it is counted as UN-holy but the divinely instructed short service is conducted for the demise at the burial ground; Ezekiel 43:7.
REMEMBRANCE SERVICE: Is conducted in the church and the specific hymnals songs and mode of service performed for this is inspirational and instructed by God through prophets/prophetesses. There is a special service for this, see "Order Of Service' for full explanation.
HARVEST: There is yearly Juvenile and Adult harvest thanksgiving Service to appreciate the good works of God. Exodus 23:14-19; 2nd Corinthians 9:5-15.
We have other services outlined in the "Order Of Service" booklet.
From the above, it can be concluded that most of our practices, which relate to our worship in Celestial Church Of Christ are dictates from the Lord as directly recorded in the Bible. John in Revelation 1:1-3 did not mince words that he was given the revelation in order to show God's chosen people what must happen very soon. Christ made these things known to John by sending his Angel to him and John had told all that he had seen. "Happy are those who obey what is written in this book"; i.e. the book of Revelations. It is evidence that Celestial Church Of Christ is the fulfillment of the vision of John in the scene described in Rev. 7:9-17.
RELIGIOUS OBLIGATION
Our Religious obligations in Celestial Church Of Christ are many and varied. The principal ones which God considers most serious are Thanks Offering and Tithes. Thanks Offering and Tithes takes a prominent place in our worship. The significant of this is our life is well explained in Malachi 3:6-12. To do them bring blessings and not to do them bring curse. Psalm 100:1-5 relates the message loud and clear. It is bounding duty of those who are saved to "serve the Lord in gladness" and "come to his presence in singing". It is appropriate to enter His gates with thanksgiving to acknowledge "that the Lord is God; it is He that hath made us and not we ourselves". Of equal importance are Arms and Freewill Offering, which is otherwise called collections 1 Corth 16:1-3. These are sacrifices that are lifted up for blessings. It is from these four types of offerings that the Church full time workers receive their stipend.
1st John 3:21-22 we read; "If our heart condemn us not, we have boldness towards God, and what soever we ask we receive from him, because we keep his Commandments, and practice the things which are pleasing in his sight".
EULOGY OF CELESTIAL CHURCH OF CHRIST
For the fact that this church was founded in Africa, that doesn't mean it belongs to only Africans. Rather, it was descended from heaven above, created by the blood of JESUS CHRIST to nullify every works of the devil
Before the existence of this church in 1947.
The Lord noticed that, those that call themselves Christian end up in hell fire when they die. Most especially in the African regions, because they always sneak to occult sects for protection, guidance and blessing, by so doing they sacrifice all manners of fetish things to idols. Yet they camouflage as Christian.
These and others, God saw and he decided to bring forth this church Celestial Church Of Christ to cleanse the World from the filth and re-convert them back to God.
Therefore, the church was descended for all mankind', both the White and Black races for the salvation of our soul.
The format and mode of worship in Celestial Church Of Christ is commanded and instructed by God. In order for us not to go astray and also gave us the insight of how they worship God in truth, in spirit and in heaven. That is why it really touched every aspect of our Life right from Birth to Death.
Nevertheless, The hands of the LORD is wide open to receive as many people as possible that is willing to accept JESUS AS LORD AND PERSONAL SAVIOR in to this last ship of Salvation.