Halleluyah, Halleluyah, Halleluyah
LAUNCHING! LAUNCHING! LAUNCHING!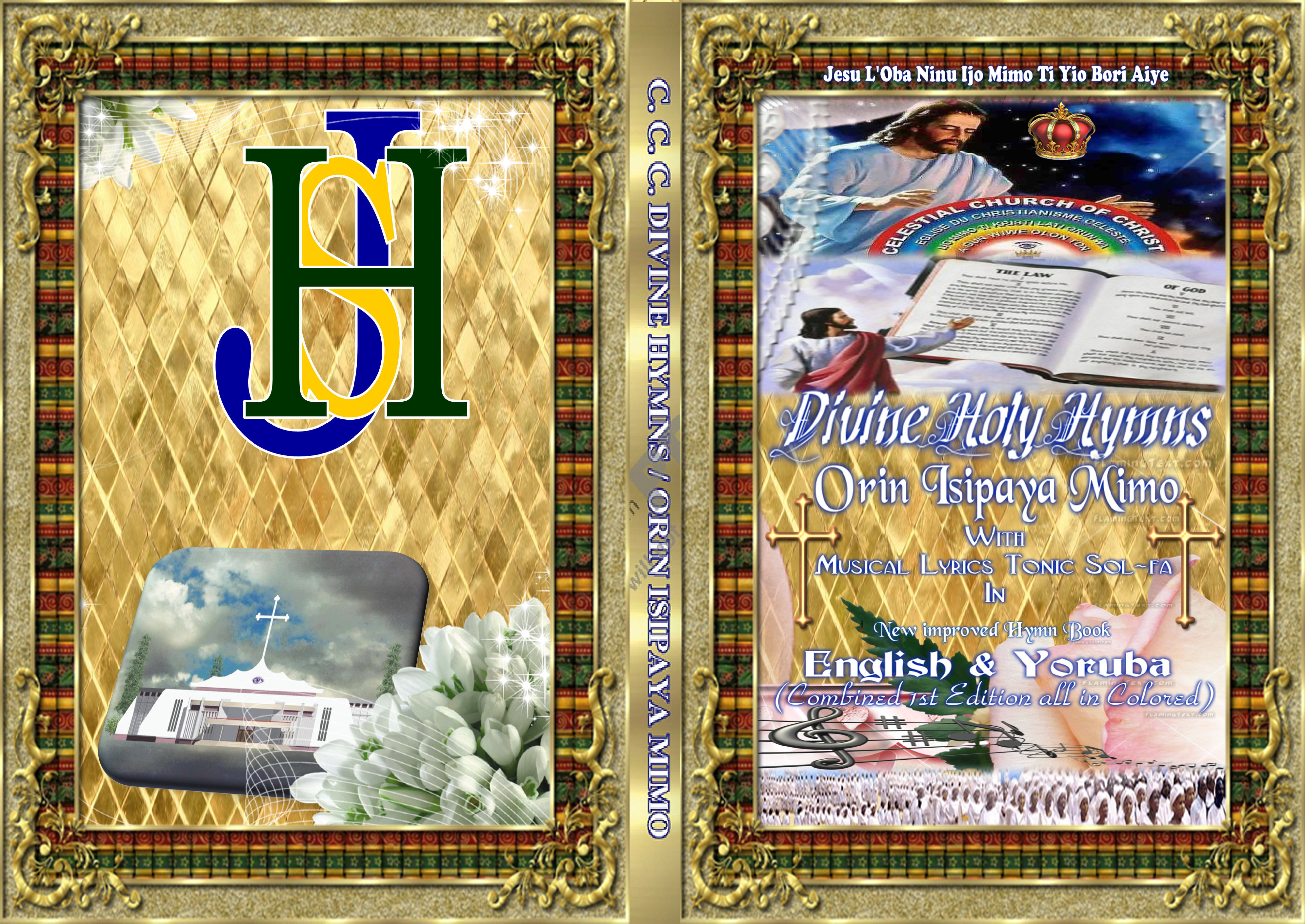 Select the above FRONT & BACK COVERS for some Highlights of this Historical Hymn Book -and compares with other Hymn Books in existence.
This is a remarkable day in the history of Celestial Church of Christ. For years, It has been on our mind how do we elevate our HYMN BOOKS to a standardized HYMNS/BOOKS. It took us over two years diligently and relentlessly on a revamped/revised version of the Church's Spiritual Hymn Book. We went through all the HYMNS LINE BY LINE in translation from YORUBA to ENGLISH comparing other existed HYMN BOOKS. There are so many errors in other translations and mistakes.
This newly launched hymn book features:
Ø The whole English version fully translated;
Ø All the flaws removed -Corrections of typographical errors and phonetically incorrect lyrics;
Ø Index numbers same with the Yoruba version within;
Ø Bold Prints, clear to see;
Ø All in full colored;
Ø Hard cover/ Well blended/Water proof;
Ø 99% Hymns are all in Musical Lyrics Tonic Sol-fa of original tunes as revealed by the Prophets and Prophetesses;
Ø Table of Contents in both Yoruba and English;
Ø Alphabetical Index in both Yoruba and English;
Ø English translations correspond to the same song number and page as the Yoruba translations & vice-versa;
This great evangelical work emanated from Divine Parish in the State of Delaware in the United States of American —Inspired by Christ, Efforts Led by Most Superior Evang. Tokunbo Shomide. We have copies today at the following rates:
POSTAGE RATES:
1. Each Hymn book is $20.00 plus Shipping
2. Over 100 Copies at the rate of $16.00 per Hymn book.
3. Over 200 Copies at the rate of $15.00 per Hymn book.
SHIPPING RATES:
1. United States of America $7.50 per copy
2. European Countries add $ 23.00 US Dollars per copy.
3. African Countries add $ 35.00 US Dollars per copy.
4. Other Countries Call below number for rates.
NOTE: Call for bulk rates.
Use the below Address to Order:
TOKSOM LIMITED
P. O. Box 11411
Wilmington, DE 19850
United States Of America.
Tel.# 302-563-6043